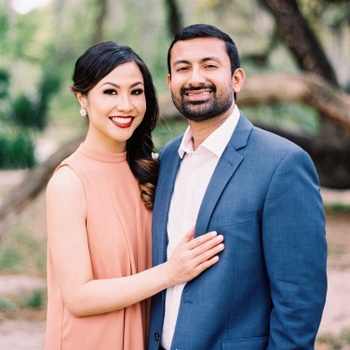 [Kathy]
I am originally from Baton Rouge, Louisiana and graduated from Tulane University in 2007. I then attended LSU Medical School in Shreveport, and completed my Ophthalmology Residency at LSU/Ochsner in New Orleans (where fate brought me to Varun!) I will be completing a Fellowship in Vitreoretinal Surgery in 2017.

[Varun]
Varun originally hails from Cajun Country in Lafayette, Louisiana, where he graduated from the University of Louisiana at Lafayette, and then attended LSU Medical School in Shreveport, and completed his Internal Medicine Residency at Ochsner Medical Center in New Orleans. He is currently a hospitalist in Baton Rouge, Louisiana.

We are truly excited to have our dearest friends and family share this special time in our lives. We cannot wait to celebrate in the city we love with all of you!

Laissez les bon temps rouler,

Kathy & Varun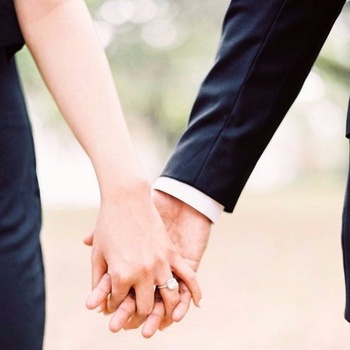 Varun proposed to me on April 19, 2015 - We had planned to visit some of Varun's extended family in Dubai, and stopped by Germany en route to Dubai. Little did I know that Varun had completely planned out this elaborate overseas proposal!! We spent our first few days visiting the small, quaint town of Fussen at the border of southern Germany and Austria, where you get a complete view of the Alps! It was breathtaking! I was told that we would be taking a private tour of Neuschwanstein Castle. We took a horse carriage ride up a mountain to the castle, with the beautiful German countryside within view. The castle was built by King Ludwig II of Bavaria, who constructed the castle to embody the romanticism of the medieval times, and later served as the inspiration for Sleeping Beauty's castle. Once there, we were taken into an opera hall within the castle with completely golden walls and chandeliers. Next thing I know opera music begins to play, the tour guide disappears, I turn around and Varun is down on one knee. He could not have planned it out any better, and things couldn't have gone more perfectly. Afterwards we (of course) celebrated over German beer!
We met in New Orleans as residents at Ochsner Medical Center in 2011 - I was an intern, and Varun was a graduating resident. We were on night float together and Varun noticed that I was wearing LSU Shreveport scrubs. He struck up conversation with me and we both realized that we went to the same medical school and had never crossed paths with one another before! Once night float ended, our whole team went out on the town to celebrate, and Varun and I kept in touch after that.